Less than 1/500
500 times less pollution than the accepted levels in Japan Zoe contains almost zero nitrate-nitrogen pollution.
At levels of a mere 0-0.02mg/L, Zoe is well below the maximum threshold set for nitrate-nitrogen in drinking water, making it one of the cleanest waters around the world.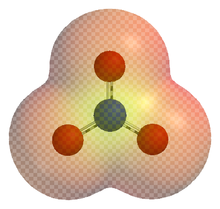 More info
Ground Water From 220m Deep
Location of Zoe's origin makes this refined ground water extremely unique and pure.
More info
Super Soft Water
Zoe is an extremely soft water - this allows efficient absorption of water particles into our body system - making Zoe an ideal water for the young, elderly, people who are ill and/or with chronic bowel problems to drink.
More info
Babies and Water
Whether it be through breastfeeding or formula, Zoe water provides the perfect combination of softness and purity for your child.
Babies have a higher body water percentage than adults, with 80% body-water content.
Given that the organs of a baby are not yet fully developed, and their metabolism is 3-4 times higher than that of a grown adult, babies require more fluids to excrete waste from the body. Even a slight decrease in water intake can cause symptoms of dehydration in babies.
More info
Body and Water
Water content is the key to your youth.
What quality of water do you choose to support the ongoing life inside of you?
More info
Alkaline Water
Returning the body's pH balance to a slightly alkaline state creates a better environment for the body to recover from fatigue. The regular pH level in the blood of a healthy person is 7.4 (slightly alkaline); it is said that an alkaline water may therefore have a positive effect on your body.
More info